Plain, lightweight or HD foil?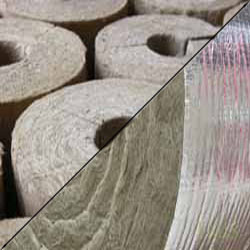 Here is a bit more detail about our stocking policy of lightweight foil faced (fsk) Rockwool & Fibreglass pipe insulation. Rationalising the number of different stock items helps our customers with timely and cost-effective deliveries.
fsk Rockwool spi
We now import all of our Rockwool spi with fsk facing, which is applied as part of the manufacturing process. These sections are supplied at the same cost as plain sections. If you require these sections with HD foil we remove the fsk facing & apply HD foil here in Australia. HD foil faced sections are charged at a premium price against plain or fsk faced sections.
From time to time it is necessary for us to purchase Rockwool SPI in Australia, these sections are not available with fsk facing. If foil facing is required it is locally applied HD foil and an additional charge applies.
fsk Fibreglass spi
We hold some stocks of fibreglass spi with lightweight foil facing. This product is imported and the facing is applied as part of the manufacturing process.
We would like to point out that not all pipe sections (odp mm x thick mm) are available with fsk facing. If you intend to make extensive use of fsk fibreglass sections on projects, please let us know your requirements in advance so that we can import your requirements.
---
The 2015 Flavell Road Tour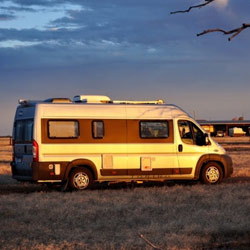 As some of you will know, Lynda & I purchased a new TRAKKA Torino mobile home last year. This is intended to be my "transition to retirement" vehicle. While we have done a couple of seven day journeys in it, this trip to Darwin will be our first biggie.
Our route is designed to ensure I don't get waylaid by any contractors and will take us out through Dubbo and Bourke to outback Queensland and up to Darwin via Tennant Creek. After which, we'll head South through Alice Springs to Port Augusta and then across to Burra, Renmark & Mildura. Finally to Wagga and home to The Blue Mountains.
While I am away, I am sure Karl & Brendan will look after you. Never the less, I will be checking my e-mails and messages regularly, just in case there are matters that need my particular attention
---
The Business of Insulation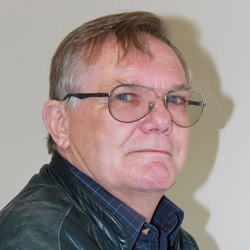 The industrial segment of our industry continues to shrink as more and more heavy industries close or move away from their reliance on coal and steam power.
In addition to the loss of the Caltex and Shell refineries in Sydney and the Gove alumina refinery in the NT, we now face the real prospect of the Port Kembla steelworks closing its remaining blast furnaces.
In South Australia they are about to close, or mothball, their remaining two coal fired power stations and will now rely on wind & solar for their power generation.
Demise of mineral fibre insulation in favour of PE insulation
The drift towards the use of polyethylene insulation at the expense of fibreglass continues unabated with PE being specified for both hot & chilled water systems on a number of major projects. We of course continue to hold an extensive range of both products to ensure that we can supply whichever product is specified.
Rockwool -v- Fibreglass spi
In the last newsletter I commented on the trend to specify rockwool, also known as mineral wool, for application onto hot water piping systems. I have a bit more information on this now. It appears that one of our competitors has decided that rather than stocking both fibreglass and rockwool pipe sections they will now stock only rockwool pipe sections.
It seems that this company has been promoting that they can supply rockwool pipe sections cheaper than they can supply fibreglass sections. If this is their position we would simply state that we supply fibreglass sections considerably cheaper than they supply rockwool sections.
If you have a consultant specifying rockwool in lieu of fibreglass on low temp steam or hot water piping systems on the basis "that it is cheaper", politely tell them "they've been conned"
Until next time,
Mike Flavell